Let's talk about short-term mission trips
Building Community: Short-term Mission Teams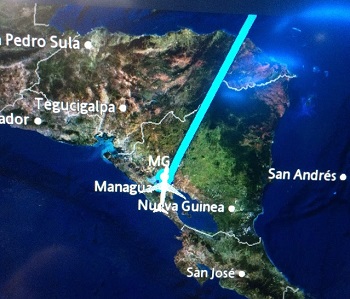 The world has changed. Travel has changed. The need for hope has not.
We all need some hope in our lives, don't we? You might just be that supplier of hope for someone in Nicaragua who needs some too. Women want income-generating skills. Pastors need education. Everyone deserves the opporunity to receive medical care for what ails them.
It's time to think about short-term mission differently than we did before.
Do you think of travelling on a short-term mission as something that you do so that you can tick it off your wish list, travel list or even "bucket" list? Is it a one-and-done experience?
What if you considered mission, instead, as an opportunity to pair your God-given skills, abilities and knowledge with your passion to leave the world a tiny bit better than how it was when you arrived in it? And, what if you had influence on making even greater change come about in the lives of others well after the soles of your shoes have left the ground? Can we change our mindset from "doing for" to "doing with"? Can we move from a "I came, I did, I left and I feel good" approach to one that sees that "someone else's life will improve beyond today because we partnered and collectively did ____________"?
Do your shoes even need to touch the ground to make change happen? When is it beneficial to be on the ground and when can and should we use the technology that almost all of us have become accustomed to using over the past 2+ years as a different way to serve? (Check out the Christian Leadership training that went virtual in 2021!)
Short-term mission teams (in-person or virtual) can serve a variety of purposes which include, but are not limited to, medical outreach, professional development and training, construction projects, and hosting local youth and children's camps. It is a great way to serve in a global capacity and to learn more about yourself, God's calling in your life, and about the country and people of Nicaragua!
All of these initiatives are the backbone of Threefold's overall Vision of seeing healthy, sustainable communities in Nicaragua. Please consider being a part of the exciting ministries happening through Threefold Ministries' short-term mission teams.
Regardless of the work, we start with a Christian foundation. Threefold Ministries is faith-based. Everything we do is premised on the words of Jesus:
'For I was hungry and you gave me something to eat, I was thirsty and you gave me something to drink, I was a stranger and you invited me in, I needed clothes and you clothed me, I was sick and you looked after me, I was in prison and you came to visit me.' Then the righteous will answer him, 'Lord, when did we see you hungry and feed you, or thirsty and give you something to drink? When did we see you a stranger and invite you in, or needing clothes and clothe you? When did we see you sick or in prison and go to visit you?' The King will reply, 'Truly I tell you, whatever you did for one of the least of these brothers and sisters of mine, you did for me.'
Matthew 25: 35-40
Team participants are not required to follow the Christian faith, but need to recognize that it is the foundation and fabric of our work.
You get what you give. Giving hope away will undoubtedly provide you with some too.
Let's talk about an in-person or a virtual mission.