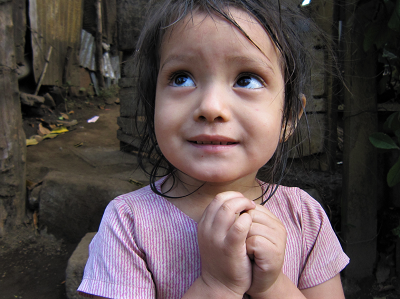 There are so many ways to support the work of Threefold Ministries and what is happening at the Skylark Centre in Nicaragua, or at VELA in Mexico.

Most helpfully, please pray for God to be at work amongst the Christian leaders and the citizens of these countries and the broader LATAM region.
The Gift Catalogue provides support for a variety of program initiatives.
Monthly donations allow for consistent levels of programming provision. It also reduces work for you if you already give regularly, but randomly. You may donate by completing this form or by initiating a monthly donation using your credit card.
Donate monthly now

If you are based in the U.S. and would like to donate monthly by credit card, please contact us.
NEW - Donate securities!
A donation of securities or mutual funds is the most efficient way to give charitably. Since capital gains taxes don't apply, our charity receives the full fair market value when the security is sold, and you get a tax receipt which reflects your larger contribution. This allows you to give more and get more.
Donating by cheque:
In Canada
In the U.S. A.1
(check payable to:)
Threefold Ministries
Change A Life

PO Box 28019, RPO Parkdale

7725 Ballantyne Commons Pkwy, Suite 103
Waterloo, ON

N2L 6J8

Charlotte, NC 28277

Please ensure that your Name and Address are included with your donation. We would appreciate if you would share your email address with us in order for us to send you a receipt electronically (minimizing costs), and to keep in touch to let you know of the impact of your donation.


Please note:
You may indicate to which program or item you would like your donation to be designated. Please note that Threefold Ministries will utilize the donation for the purpose that it was given, however if the program, person or project for which the donation was given is oversubscribed or discontinued, the donor acknowledges and authorizes Threefold Ministries to apply their donation to whatever project, person or program Threefold Ministries, in their absolute discretion, deems appropriate.
Charity registration:

Threefold Ministries is a registered Charitable organization holding registration number 80524 6741 RR0001. All cash and cheque donations of $20 or greater are eligible for a tax receipt.
Change a Life, a partnership program of Threefold Ministries in the U.S., is a registered charity holding registration number
46-3061588.


1 If official donation is required for tax purposes, otherwise checks can be payable to Threefold Ministries and mailed to our Canadian address.