Get Involved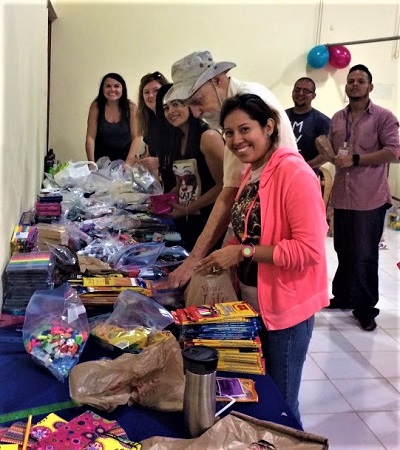 Pray
One of Threefold's guiding principals is to follow faithfully. Following can only happen if we sense leading. Please pray alongside us:
that the "Best Start in Christ" programming be fruitful in providing students and their families with the skills and faith necessary for holistic (spiritual, physical, economic) growth.
that we will have the resources to continue, and to expand, the Christian Leadership training in response to local demand.
in thanks for God's generous guidance and provision through the COVID crisis, and through environmental and political challenges in Nicaragua in recent years. To Him be the glory.
Donate
Not everyone can travel on a team and as we have all recently faced first-hand travel is not always possible! Financial support is appreciated - and needed! Prayerfully consider supporting:
Please see our "Donate" page for more opportunities, and options in giving. Thank you!!


Mission Teams (currently on hold and under consideration)
Another of Threefold's three guiding principals is building community, by bringing diverse people together to serve the broader communities in Nicaragua. Historically, we encouraged people to join one of a variety of teams. Although it is a great opportunity to experience Nicaragua and its amazing people in person, that notion is being challenged. Who does the travel and experience benefit? How are personal funds best put to use in considering community-oriented development? Can service delivery be provided in a different way? These are bold questions to consider.

Collect Items for Donation (revised)
The programs running at the Skylark Retreat Centre have benefitted from the donation of items critical to their operation! Donations made their way to Skylark with mission team members or Canadian staff. Necessary supplies are being purchased as-needed in-country which also helps the local businesses and local economy and supports the community development direction. Would you considering making a donation towards needed school and program supplies needed?!