Donate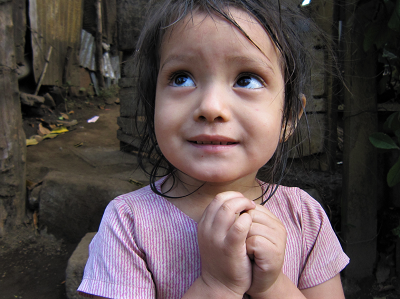 There are so many ways to support the work of Threefold Ministries and what is happening at the Skylark Centre in Nicaragua, or at VELA in Mexico. Please consider:
supporting someone on mission

donating on a one-off or on a monthly basis, giving children or adult community members the "Best Start in Christ"

choosing an item from our

Gift Catalogue

; ideas range in price from under $25 to up to $100

providing a donation towards one of the on-site programs, general operations, or even a Skylark or VELA capital project!
You may indicate to which program or item you would like your donation to be designated; please note that
Threefold Ministries will utilize the donation for the purpose that it was given however if the program, person or project for which the donation was given is oversubscribed, the donor acknowledges and authorizes Threefold Ministries to apply their donation to whatever project, person or program Threefold Ministries, in their absolute discretion, deems appropriate.

We do not currently accept donations by credit card directly, in an effort to keep our administrative costs to a minimum.
Donating by cheque:
In Canada
In the U.S. A.
(check payable to:)
Threefold Ministries
Change A Life

PO Box 28019, Waterloo Corporate Campus

7725 Ballantyne Commons Pkwy, Suite 103
Waterloo, ON

N2L 6J8

Charlotte, NC 28277

Please ensure that your Name and Address are included with your donation. We would appreciate if you would share your email address with us in order for us to send you a receipt electronically (minimizing costs), and to keep in touch to let you know of the impact of your donation.
Donating monthly:


Monthly donating provides for consistent levels of programming in Nicaragua. It also reduces work for you if you already give regularly, but randomly. You may donate by credit card through Canada Helps (see below), or by direct withdrawal from your bank account by completing this form.
Donating by credit card:
If you prefer to donate by credit card you may do so through Canada Helps. Please note that your donation tax receipt will be issued by Canada Helps. Receipts will not be tax-deductible for U.S. donors. If you are located in the U.S. and would like a relevant receipt for tax purposes, please pay by check and send to the Change A Life office noted above.
DONATE BY CREDIT CARD NOW!
Charity registration:

Threefold Ministries is a registered Charitable organization holding registration number 80524 6741 RR0001. All monetary donations of $20 or greater are eligible for a tax receipt.
Change a Life, a partnership program of Threefold Ministries in the U.S., is a registered charity holding registration number
46-3061588.