You have been a blessing. Thank you for your continued support of, and interest in, the work taking place in Nicaragua.
We spent a great deal of time during 2016, in particular, praying about and considering the strategy that will continue to move the needle forward as we look to raise up the Christian faith and practically support those in need in Nicaragua and Mexico. We looked to some of you for your input, reflections and opinions. We considered our unique position at the Skylark Centre and what it has become. We celebrate what has been accomplished to date as we look to the future.
The primary project of Threefold Ministries, the building and development of the Skylark Retreat Centre can essentially be considered complete. It is a centre for Christian retreat, refreshment and learning, and is widely used by Christian groups within the country, and by Christian organizations from across the U.S. in particular who use it as a home-base for their private teams doing their good work. As such, we are redefining and broadening the scope of our mission, embracing our own Threefold teams as we put a special emphasis and focus on the community - Los Medranos and the broader Carazo province - in which we are located. It is no accident that God placed us there.
Our new Vision and Mission were quietly introduced in our November newsletter:
Our Vision: Healthy, sustainable communities in Nicaragua and Mexico that reflect God's love and care.
Our Mission: Engage, equip, empower, energize and encourage people to build these strong local communities.
Our Values Statement: As an organization that loves God and seeks to serve Jesus Christ we work to reflect God's love and grace in all that we do, respect each person as created and valued by God, respond to the needs of the community, and honour the gifts that each brings.
We pray that these statements resonate with you as they do with us.
We have made a few other refinements as part of what has ultimately become a re-branding exercise. First of all, welcome to our new website! We took time to develop it in-house on a delivered platform. This allows for flexibility of content to be able to present what we feel is important to share, and is what you are interested in knowing. It is also a cost-effective way to manage content as we want to ensure that as much financial support as possible reaches Nicaragua. You may see some familiar pictures or stories if you have been so generous as to share them.[i] We would love your feedback!
You will have noticed our logo change as well. You will see the bird contained within become more prevalent in our communications. It is based on a skylark, and of course is representative of the Centre that you helped to build and that is the core of our operations. Birds have other symbolic representation as well, that we hope that you will appreciate. It, like us, is moving forward. We are maintaining our blue and white and red (and white) colouring, representing the colours of the flags of Nicaragua and Canada respectively, with an acknowledgement to our U.S. support base as well.
Finally, we have embarked on a "needs analysis" exercise in Nicaragua, with the goal of determining what it is that local community members and leaders determine to be their most pressing needs. We are working to ensure that any North American bias or assumptions are not part of the equation. We will share the results of this work with you, as it will lay the foundation for determining and developing programs to run alongside or augment those that are successfully established – "Best Start in Christ" and "Building a Better Future", in particular. It may also lead us into new types of teams, or additional teams of types already part of our fabric. We are excited about where these open dialogues may lead, God willing.
We humbly ask that you continue to follow along on the journey of Building, Empowering and Following.
Yours faithfully,
All of us at Threefold Ministries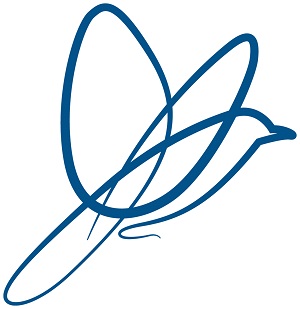 ---
[i] If you see content that you have provided that you prefer we not share publicly, please let us know!